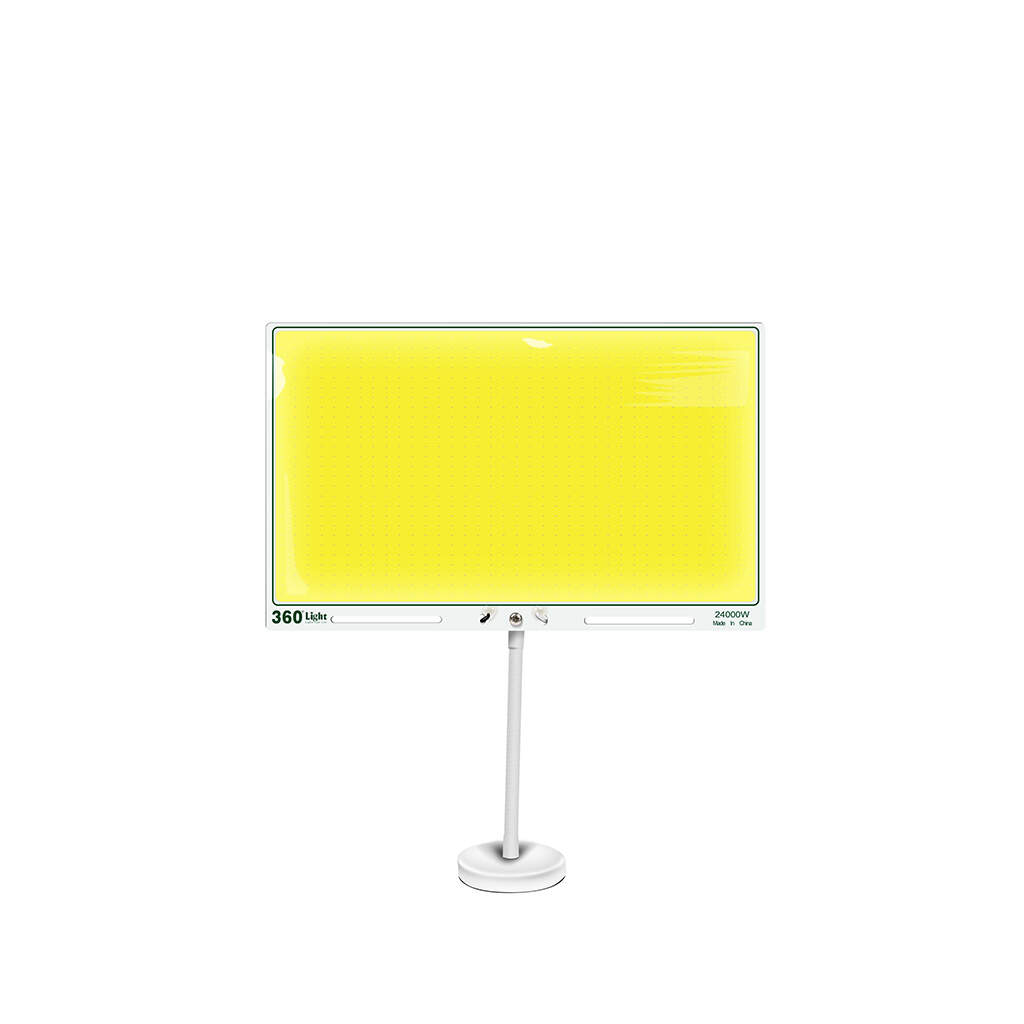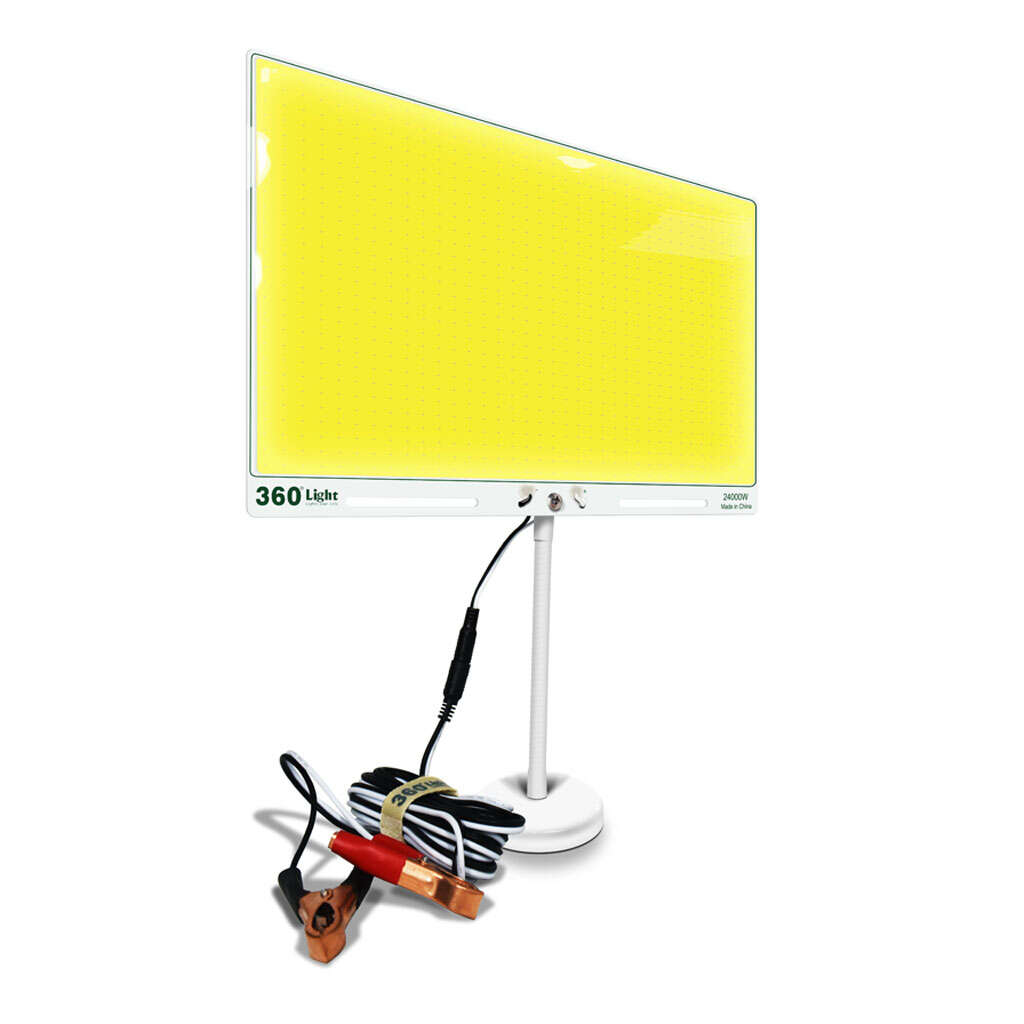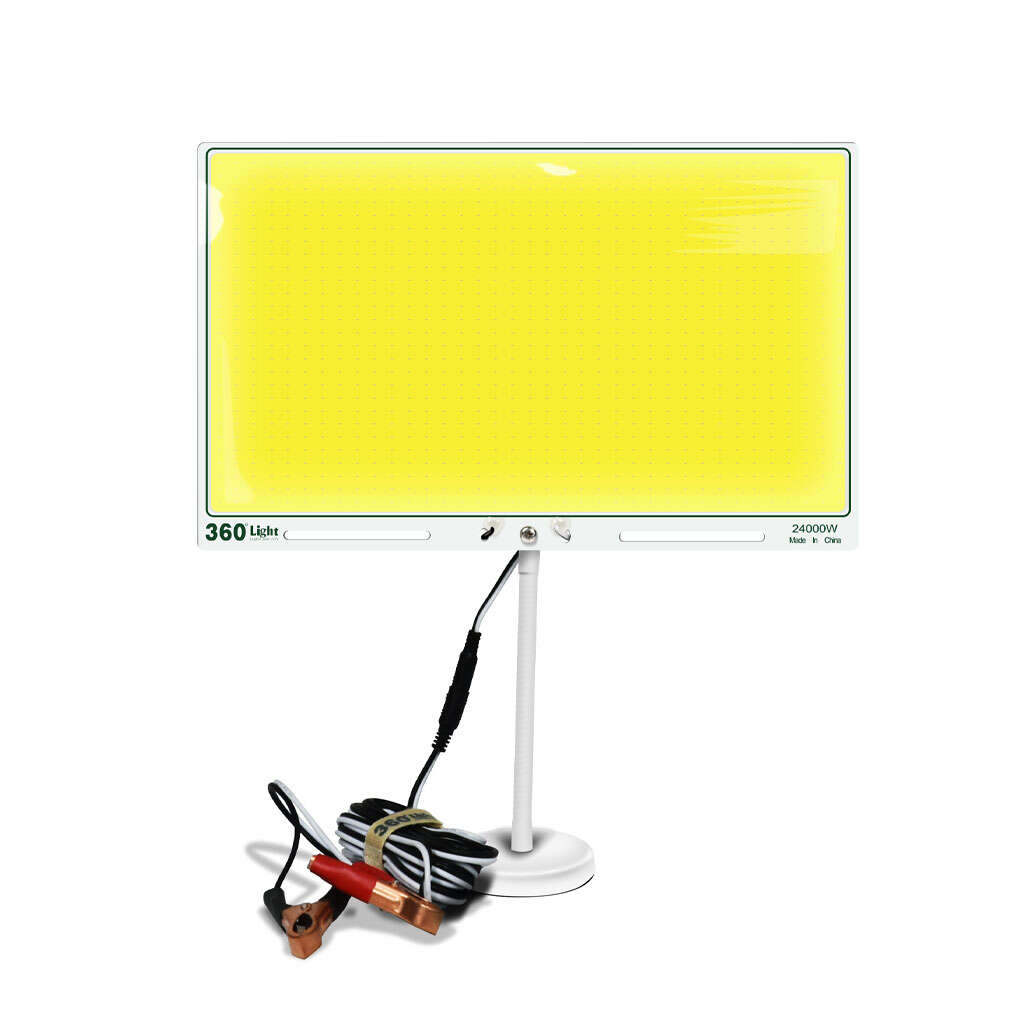 Conpex part no. TM-01, this is our first large-size camping lamp to meet people's demand for high brightness and wide illumination. LED lamp panel size is 240x390mm, as bigger as a 15 inch laptop screen, It has 999pcs high intensity SMD, can be produced high power of 160w, and high brightness of about 15687 lumen, it's a unique outdoor lighting, low voltage outdoor lighting kits, the simple rectangular light panel design, without too much decoration, maintains its original style, blends with the wild, and becomes an indispensable necessity for your outdoor activities. The 20CM long metal white paint hose with M8 screw type can support the entire lamp panel. You can bend it to adjust the lamp panel to be with various angles of light you want. Its lifespan is up to 30,000 hours. The aluminum light board gives you a good touch of ice-cold, feeling cool, and won't worry about to be scalded by over heat. The bottom round magnet design allows it to stand steadily on a flat surface, and it can be firmly attached on the car surface or other metal surfaces. The bottom of the magnet also be kind enough to covered with a rubber pad to prevent scratching the surface of your car. Concern about the connecting method, it's equipped with battery clip and cigarette lighter, it can be directly connected to the car power or any 12V power supply. We offer OED/ODM service, your logo can be printed on the packaging bag & lamp panel.
A full set of TM-01 contain all these accessories:
1.Wire: The wire is made of pure copper, thick wire with a diameter of 6.4MM, a wide current conductor area, and a thick insulation layer, which is more resistant to high temperatures, and it is not easy be melted when pass through a large current. It can be directly connected to the lamp board. Total length 5 meters, expanded the scope of activities.
2.Battery clip: 50A thickened copper-plated clip, 0.5mm thickness and 82mm length, can be used for car power supply, 12V mobile power engine and DVD mobile speaker, etc.
3.82MM round magnet base, the bottom of the magnet is also intimately covered with a layer of soft rubber pad to prevent scratching the surface of your car.
4.The 20CM long metal hose with M8 screw type can support the whole lamp panel and bend it to adjust the various angles of light you like.
5.Handbags. The raw material is 600D waterproof canvas, the front of the bag is transparent, and the contents stored in it are clear at a glance. It is equipped with a handle and is easy to carry.We offer OED/ODM service, your logo can be printed on the handbag.
You can use this item TM-01 in many application scenario. This portable LED camping lamp is ideal for outdoor and indoor use. It is easy to operate, easy to carry, energy-saving, and simple in design. It is very suitable for camping, hiking, fishing, reading, walking at night, home emergency lighting, etc.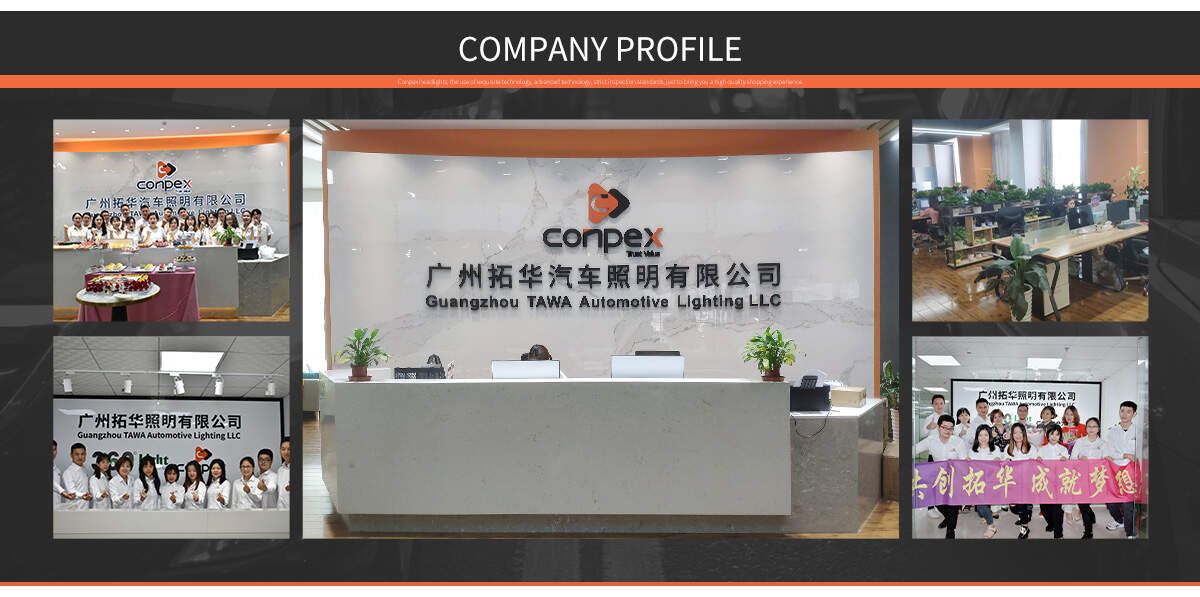 Company profile Tuohua was founded in 2010, our vision is committed to independent research and development and scientific and technological innovation, so that consumers in driving, travel, travel, outdoor work, camping, and other scenes get brighter, safer, more convenient product experience, enjoy the fun of exploring life! Tuohua is a leading provider of automotive LED headlights and automotive emergency tools in China. Relying on sales and service centers in Guangzhou, Dubai, Riyadh, Manama, R&D, and production base in Foshan, and a Logistics center in Guangzhou, we focus on technological innovation and market demand research and continue to provide customers with quality products, fast delivery and consulting sales services. Tuohua independent brand "CONPEX" is a well-known brand in the Automotive supplies industry in the Middle East, including LED headlights, multi-functional LED camping lights, portable electric jacks, and other product modules, selling well in 72 countries and regions around the world, serving tens of millions of users around the world. Tuohua adheres to the cooperation, create, win-win, sharing business philosophy, always adheres to create value for customers, for employees to seek happiness business goals, and strive to achieve global expansion, achievement of thousands of enterprises, to achieve the mission of 100 people holding shares!

FAQ
Q1:How much does it cost to ship to the my country?
A :After tell us your full address, post code and quantity, then we will check the shipping cost for you.
Q2:Can I customize the look of the box?
A :Yes, we support it, MOQ 500sets.
Q3:Do i need to give u the sizes for the 500 already or i can give it to you every before shipping?
A :We can make a detailed order plan to facilitate our cooperation.
Q4:can we first order some test products?
A :Yes, we support sample order for testing.
Q5:How many sets can you buy to get a lower shipping rate?
A :The shipping cost is up to the quantity, the more you order, the average set shipping cost will be cheaper.
Q6:Can I get a discount if I buy more products?
A :Yes, if your quantity is more, we could discuss it.
Q7:How is your quality?
A :All of products have the CE, RoHS, FCC certification and have good comment from customer.
Q8:What's the best price you can offer? What's the best price you can offer? How much is the freight?
A :After tell us quantity and then we check the shipping cost for you.