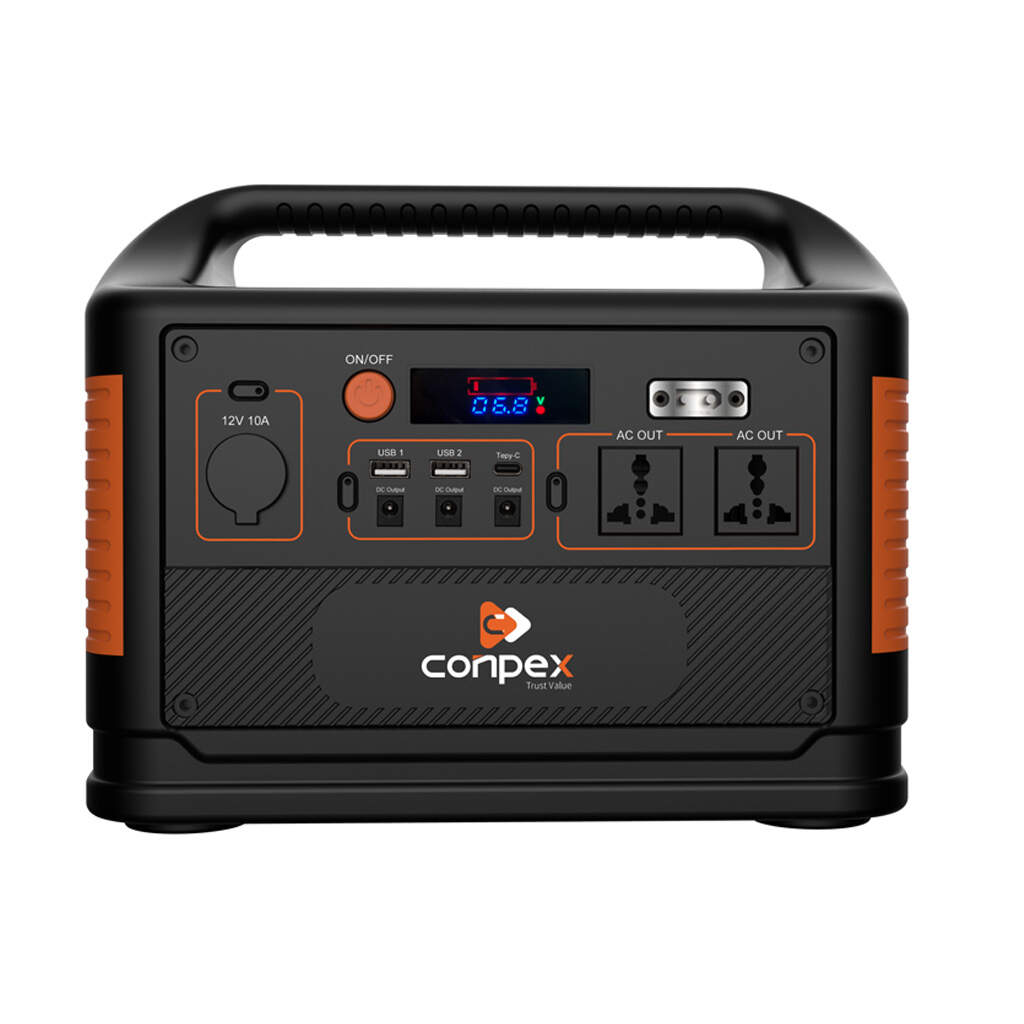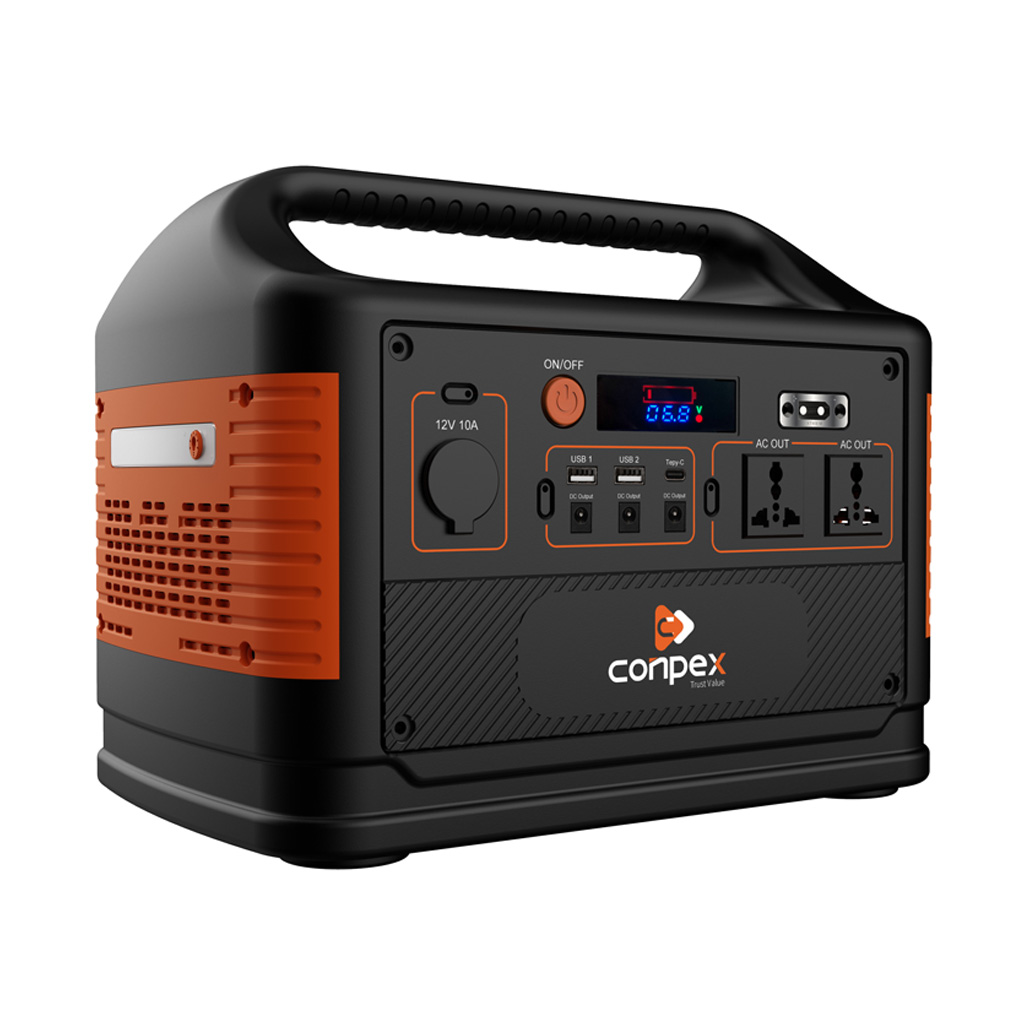 This large-capacity outdoor mobile power supply has a built-in 264000mah high-density battery. Shell is made of ABS material with good toughness and corrosion resistance. Equipped with multi-functional circuit chip and short circuit safety system; The whole process of high speed fan, to achieve independent heat dissipation; Multi-point output ports, meeting outdoor power consumption requirements: one 12V 10A cigarette lighter port, three 12V DC ports, two USB ports, one Type-C port, and two 110V-240V AC ports Both sides of the power supply are equipped with high brightness light source, which can be used as emergency lighting.
Product features:
1.1000W Power:
Solve the problem of outdoor electricity for long-distance self-driving Long distance travel, rv self-driving, outdoor camping all scenarios.
2. Sine wave output ideal sine wave stability without damage:
More professional sinusoidal current waveform stability, no damage to power supply equipment, safe to use!
3.BMS battery management system multiple safety protection professional is safer:
Temperature protection Overdischarge protection overcurrent protection Overload protection Short-circuit protection overvoltage protection.
4. Safety socket design:
In line with the new NATIONAL standard electric socket design, prevent electric shock danger, safe and intimate.
5. Intelligent temperature control heat dissipation:
Heat dissipation varies with temperature
6. A single interface corresponds to a single switch to ensure power consumption safety.
Multi-application scenarios:
1. Electric cooker, electric kettle, washing machine, coffee machine and other electrical appliances can be used.
2. Outdoor office, mobile phone, computer, iPad and other electronic devices can be used.

3. Car battery power, can be connected to the car battery charging line, at any time for the car battery power without trouble for no power flameout halfway.
4. Family emergency, to solve the household large equipment emergency electricity, lighting and other conditions, plug with the use, not afraid of the dark.
Frequently Asked Questions and Answers:
1. Avoid blocking the heat dissipation holes on both sides when using.
The total power of the load is less than or equal to 1000W, otherwise the power supply will stop to protect the use of rain, otherwise it will affect the service life.
2. Why not a metal case?
Metal material heating up fast, easy leakage and no insulation.
3. Can you fill it and use it at the same time?
You can fill it up and use it.
4. Power supply does not work after short-circuit of external electrical appliance, how to restore normal? Just connect the charger to charge the power and the power will return to normal by itself.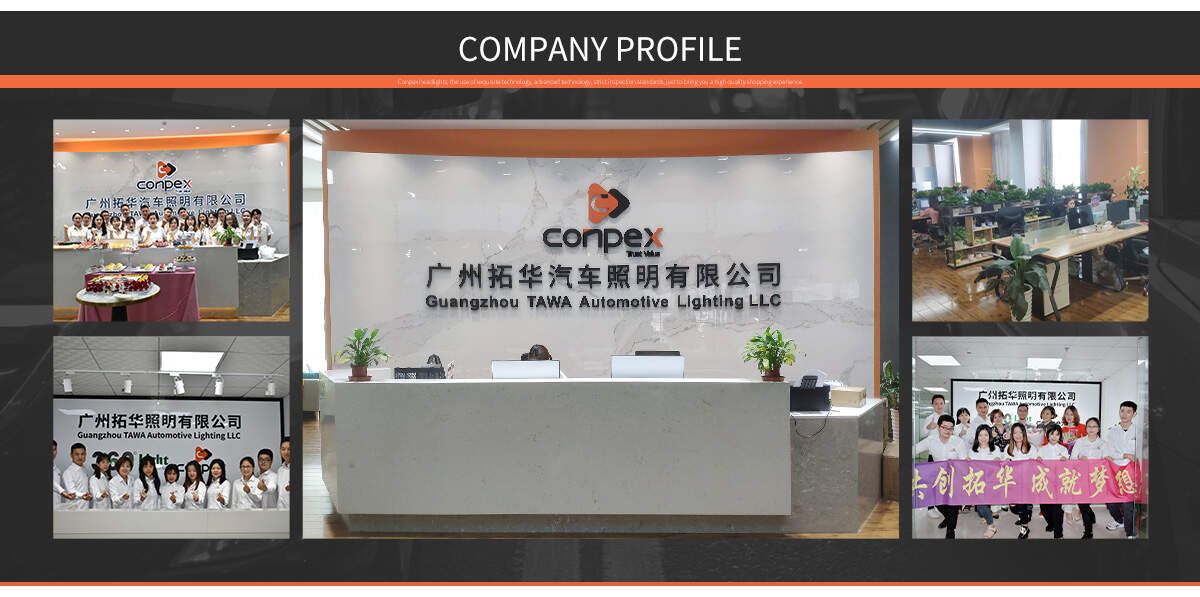 Company profile Tuohua was founded in 2010, our vision is committed to independent research and development and scientific and technological innovation, so that consumers in driving, travel, travel, outdoor work, camping, and other scenes get brighter, safer, more convenient product experience, enjoy the fun of exploring life! Tuohua is a leading provider of automotive LED headlights and automotive emergency tools in China. Relying on sales and service centers in Guangzhou, Dubai, Riyadh, Manama, R&D, and production base in Foshan, and a Logistics center in Guangzhou, we focus on technological innovation and market demand research and continue to provide customers with quality products, fast delivery and consulting sales services. Tuohua independent brand "CONPEX" is a well-known brand in the Automotive supplies industry in the Middle East, including LED headlights, multi-functional LED camping lights, portable electric jacks, and other product modules, selling well in 72 countries and regions around the world, serving tens of millions of users around the world. Tuohua adheres to the cooperation, create, win-win, sharing business philosophy, always adheres to create value for customers, for employees to seek happiness business goals, and strive to achieve global expansion, achievement of thousands of enterprises, to achieve the mission of 100 people holding shares!

FAQ
Q1:How much does it cost to ship to the my country?
A :After tell us your full address, post code and quantity, then we will check the shipping cost for you.
Q2:Can I customize the look of the box?
A :Yes, we support it, MOQ 500sets.
Q3:Do i need to give u the sizes for the 500 already or i can give it to you every before shipping?
A :We can make a detailed order plan to facilitate our cooperation.
Q4:can we first order some test products?
A :Yes, we support sample order for testing.
Q5:How many sets can you buy to get a lower shipping rate?
A :The shipping cost is up to the quantity, the more you order, the average set shipping cost will be cheaper.
Q6:Can I get a discount if I buy more products?
A :Yes, if your quantity is more, we could discuss it.
Q7:How is your quality?
A :All of products have the CE, RoHS, FCC certification and have good comment from customer.
Q8:What's the best price you can offer? What's the best price you can offer? How much is the freight?
A :After tell us quantity and then we check the shipping cost for you.